Part-Time

Accountability Assistant
Job Description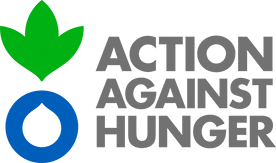 Action Against Hunger
Maiduguri, Borno State


Permanent

Full-time
Action Against Hunger (Action Contre la Faim – ACF) began operations in Nigeria in 2010 in response to the high rate of chronic malnutrition in Northern Nigeria, focusing on integrated programming and looking at the Nutrition for children, pregnant and lactating mothers. In 2011, we expanded our work to begin implementing nutrition development projects in Jigawa and in Yobe. Following the crises in Northeast Nigeria, we further expanded our operations in Borno State in 2014 in response to the crisis to address the Nutrition, Health, Food security & livelihoods, WASH, and shelter needs of conflict-affected communities. We are operational in 11 Local Government Areas of Borno, 12 in Yobe and 3 in Jigawa.
AAH is looking for an Accountability Assistant who will be responsible for upholding the organization commitments towards Humanitarian Accountability Partnership (HAP) standards especially in regards to information sharing, beneficiaries' participation, complaints and response mechanism. The Accountability Assistant will be the primary support person to the AAH MEAL and Program teams to ensure beneficiaries have access to one of the FCM channels.
Position Details
Title: Accountability Assistant
Location: Maiduguri, Borno State
Direct Line Manager: Accountability Officer
Minimum Basic Salary: 172,695 NGN per month
RESPONSIBILITIES
Support the Accountability Officer to build staff awareness and commitment to a feedback and complaints mechanism, ensuring that all SOPs and AAH core policies are respected
Support the setting up the different Feedback and Complaints Response Mechanism in relevant project locations
In remote management area, support the establishment of Accountability focal person (training, regular meetings, tracking of their reporting requirements)
Management of the toll-free lines
Management of the complaints booths
Implementation of feedback days and community awareness sessions, sensitization
Collection of complaints form from complaints boxes or from other Action Against Hunger staff
Respond to enquiries from program beneficiaries
Ensure confidentiality of complaint data is respected
Support the M&E and Program teams in activity implementation, to ensure beneficiary has access to FCM channels (feedback days, complaints booths, field visits)
Ensure the queries of callers using setup hotline are answered while respecting ethical and professional behaviour in accordance with the AAH standard operating procedures and HAP guidelines
Ensure complaints are referred to relevant personnel within AAH and in particular sensitive complaints (level 4) are referred to senior management, as per SOP
Ensure the lodging all feedback, complaints and response in the FCM database, coming from all channels
Ensure complaints are closed within the appropriate timeframe
Submit FCM database on monthly basis to Accountability Officer
Refer program-specific complaints to relevant program managers for resolution
Follow-up and receive weekly feedback, and case status progress related to the internal cases referred to the programs/projects. Ensure all documents and actions taken are documented, and feedback is given back to the complainant.
Support trainings of external stakeholders on accountability principles (vendors, community volunteers, health workers, etc.)
POSITION REQUIREMENTS
Bachelor degree in Management, Social Research, Development Studies or a related field
Minimum of 1 year of relevant experience in developing and maintaining accountability and learning activities.
Knowledge of accountability especially feedback mechanisms concepts and international humanitarian quality standards
Fluency in English and at least one local language (especially Hausa, Fulani and Kanuri, both written and spoken skills)
Previous experience in handling feedback mechanism
Previous experience of working with NGOs
Proven interest & commitment to humanitarian and development principles and demonstrable understanding of conflict/post-conflict development contexts.
The closing date for the position is 26 April 2021.
Action Against Hunger provides Equal Employment Opportunities (EEO) to all employees and applicants for employment without regard to race, colour, religion, sex, national origin, age, disability or genetics.
Other benefits include but not limited to 100% health care coverage, 24 days paid leave per year, free and direct access to Cross Knowledge e-learning platform.
Powered by JazzHR
Jazz
25 total views, 1 today
Apply for this Job