Full-Time

Chief Operations Officer (Software Solutions)
Job Description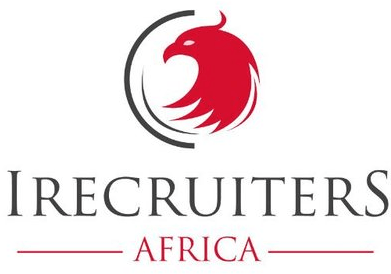 iRecruiters Africa
Abuja, FCT


Permanent

Full-time
Job Description:
Job Title: Chief Operations Officer (Software Solutions)
Location: Abuja
About Company: Our Client is a leading Technology Consulting firm that specialize in the development of custom IT solutions for the needs of all sizes of business.
The Company is seeking a highly experienced individual to direct and control the overall business development operations for the group and its subsidiaries. As the Chief Operations Officer, you will liaise closely with the Chairman and other stakeholders to ensure the operations of the company are in alignment with the company's vision, mission and approved strategy. S/He would also be responsible for giving strategic guidance and direction to The chairman to ensure that the Company achieves its financial vision, mission, and long-term goals.
Key Responsibilities:
Oversee all aspects of the company operations (government contracting/consulting). They encompass the following areas:
§ Accounting/Finance (accounting policies, banking, insurance, A/P, A/R, long-range financial planning, approval of all expense reports, approve all purchases)
§ HR (compliance with labor laws, employee handbook/policies, payroll, benefits selection, hiring/firing, appraisals, timesheet approval, etc.).
§ Contracts (NDAs, TAs, contract negotiations, subcontracts, government audits, deliverable approval/submission, etc.)
§ Proposal development (distinct from business development – focus on responding to RFPs/RFQs, working with clients/primes/subs, managing proposal budgets, etc.)
§ Project management (oversight of PMs, exec level client interaction, oversight on project profit/loss, etc.)
§ Organizational development (catch-all for policies/procedures, re-organizations, IT, security, facility leases, property records, etc.)
Create and submit monthly management and operation reports to chairman and board members.
Control and manage the full process of restructuring and process reengineering of the Company and its subsidiaries.
Control and manage pre-sales and post-sales contracts in the Public and Private Sector.
Manage the Company's budget for the Group and the subsidiaries so as to increase revenue and reduce operational costs.
Keep all relevant stakeholders informed of developments in line with company's objective.
Ensure that all employees move in the same strategic direction to achieve the Company's purpose, vision and objectives.
Create and report on business plans, monitor its efficacy and progress.
Maintain close relationship with all stakeholders including the chairman and board members, staff, clients, key-decision makers and external service suppliers.
Monitor the annual budget and ensure that revenue/sales targets are met.
Maintain the quality of products, services, customer support and ensure level of service is in line with service level agreements and other retention strategies.
​Promote the wellness of staff and implement policies in line with labour legislation and health and safety guidelines to create a diverse and positive working environment.
Requirements
Key Requirements:
MBA or Master's degree in Strategy and Business Development or other relevant field.
Minimum of 10 years' experience in Operations, Strategy or Business Development with at least 5 years in a Senior Management role or in the capacity of a COO.
Proven record of successfully growing and managing a technology-based company.
Strong experience in the public sector.
Understanding of business functions such as HR, Finance, marketing etc.
Demonstrable competency in strategic planning and business development.
Experience in Nigerian Public Sector and handling of government contracts is a must.
Knowledge of data analysis and performance/operation metrics.
Knowledge of IT/Business infrastructure and MS Office.
Outstanding organizational skills and possess leadership abilities.
Excellent interpersonal and public speaking skills.
Apt in decision-making and problem-solving.
​Ability to work with tight dateline and high pressure.
Benefits
Negotiable
iRecruiters Africa

3 total views, 1 today
Apply for this Job