Full-Time

Country Representative, Nigeria
Job Description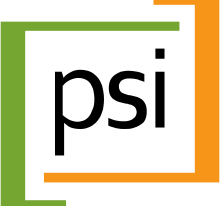 Population Services International
Nigeria


Permanent

Full-time
Job Title: Country Representative, Nigeria
Department: Global Operations – Africa
Based in: Abuja, Remote work eligible*
Reports to the Regional Representative – Global Operations – Africa
Period: One year with possibility of extension and contingent upon funding**
Who we are
With over 50 years of experience, working in over 40+ countries, Population Services International (PSI) is the world's leading non-profit social marketing organization. PSI is reimagining healthcare, by putting the consumer at the center, and wherever possible – bringing care to the front door. We are working to fix market failures, shape future health markets and shift policy and funding to better support consumer powered healthcare. There are over 5,000 "PSI'ers" around the world. We are a diverse group of entrepreneurial development professionals with a wide range of backgrounds and experience. All with unique skills that we bring to the critically important work that we do.
Join us!
PSI Nigeria is a dynamic platform implementing cutting edge programming to improve women's access to vital reproductive health services. For this position, PSI offers both an opportunity to manage and grow our exciting portfolio in Nigeria as well as to further develop innovative and relevant programs in the reproductive health sphere and beyond. We are looking for a seasoned leader with a solid strategy, new business development, operational management, social enterprise and marketing background who has demonstrated success in multiple complex, multi-cultural work environments.
The Country Representative acts as PSI's senior most representative in Nigeria and has overall responsibility and accountability for PSI's program. As leader of PSI Nigeria's operations, the Country Representative represents PSI to government, key stakeholders and donors; supports staff growth; develops new business opportunities; ensures contract compliance; manages financial, administrative and logistical resources; prepares and executes budgets, marketing plans and work plans; ensures adherence to PSI minimum standards; and assures the effective implementation of the program overall. The CR will lead the PSI/Nigeria Senior Management Team and reports to the Regional Representative – Global Operations, Africa.
Your contributions
Lead institutional development through strategic planning, program development, human resource planning and staff capacity building. Lead on sustainability approaches, market development and private sector engagement activities.
Ensure compliance of all activities (i.e. financial, minimum standards, program quality assurance, donor regulations) and that all audit recommendations are implemented according to schedule. Proactively perform risk assessments to identify and mitigate risks, including operational, financial, legal, contractual, reputational and safety and ensure mitigation actions are implemented.
Oversee program budgets, financial and internal controls; assure timely and accurate financial reporting as required by PSI/Washington and donors.
Fundraise for existing and new activities and expansion of the health program's portfolio.
Maintain and foster strong external relations with strategic partners such as government, development partners, implementing partners and UN agencies, among others.
Develop and enforce field office administrative policies. Promote an ethical environment in line with PSI's values. Maintain a working culture that fosters diversity, equity and inclusion. Develop and maintain systems that ensure the safety and security of staff and assets in all aspects of work per best practices, PSI operating standards, and field realities.
What are we looking for?
Bachelor's Degree (or international equivalent) in a related field required.
Master's Degree (or international equivalent) in a related field (i.e. MBA, MPA, MPH) preferred.
At least 10 years of related experience managing budgets and international public health programs required.
At least 5 years of experience managing people required.
Demonstrated work experience in similar operating environments.
Demonstrated experience in government and donor relations and collaboration.
Demonstrated fundraising experience.
Fluency in English with excellent writing skills.
Significant fundraising, personnel, operational and financial management experience preferably in complex operating environments.
Demonstrated strengths in strategic organizational leadership;
Experience working in fragile states and/or situations of political sensitivity.
Demonstrated leadership and passion for building technical, management and leadership capacity.
The candidate we hire will embody PSI's corporate values:
Measurement: You use hard evidence to make decisions and guide your work. You set clear goalposts in advance and explain clearly if you need to move them.
Pragmatism: You'll strive to deliver the best possible result with the resources available. You won't be paralyzed by a need to make things perfect.
Honesty: You own your mistakes and are open about your shortcomings – it's the only way you'll learn and improve. Collaboration: You'll quickly establish a mental map of whom you can rely on for what, on your team, at headquarters, and in our country offices – if you try to do it all yourself, you won't succeed.
Trust: You accept limits to your sphere of control and give colleagues the benefit of the doubt.
Commitment: You are in it for the long-haul and want to grow with the organization, just like PSI serves its consumers and partners with host-country governments through thick and thin.
References will be required. The successful candidate will be required to pass a background check.
N.B. PSI will consider work visa sponsorship for this position [subject to legal eligibility requirements].
PSI is an Equal Opportunity Employer and encourages applications from qualified individuals regardless of actual or perceived race, religion, color, sex, age, national origin, disability, sexual orientation, marital status, personal appearance, matriculation, political affiliation, family status or responsibilities, gender identity or expression, pregnancy, childbirth, related medical conditions or breastfeeding, genetic information, amnesty, veteran, special disabled veteran or uniform service member status or employment status.
ACCESSIBILITY NOTICE: If you need a reasonable accommodation for any part of the employment process due to a physical or mental disability, please send an email to: newhiresupport@psi.org or call (202)785-0072.
Population Services International

6 total views, 1 today
Apply for this Job