Contract

Finance and Administrative Officer – (Field Only) at Catholic Relief Services (CRS)
Job Description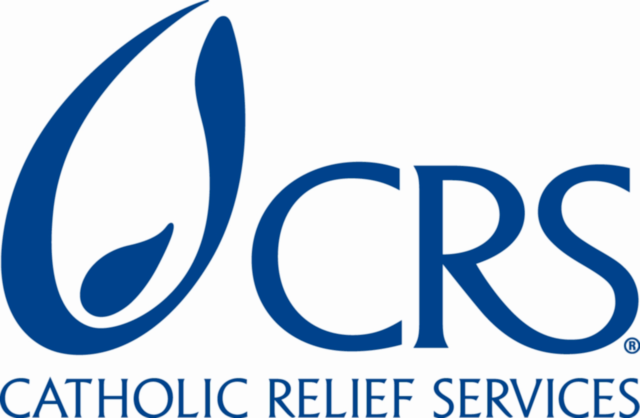 Catholic Relief Services
Yobe
Date Posted: 2020-12-08
Catholic Relief Services, the official international humanitarian agency of the Catholic community in the United States, is hiring a Finance and Administrative Officer – (Field Only) in Yobe
Job Ref: 200000Q0
Context
The position of the Finance and Administrative Officer will support the position of the Head of Office in sub-office while working closely with the North-East Administrative Manager and the North-East finance team.
This position is responsible for following through on the day-to-day activities that will ensure the smooth and efficient running of the Country program sub-office.
Job Summary
The Finance and Administrative Officer will be specifically responsible for:
Administration – The sub-office Maintenance and other Logistics support including fleet management and clearing of goods at points of entry, office buildings and residences maintenance; ensuring that all Yobe sub-office assets are well maintained and functional; review and analyze some reports generated within the Administrative Department (monthly fuel consumption reports, maintenance reports, Guest House report, Office accommodation Report, Facility Space Allocation Report etc.) and make informed recommendations to the Head of Office for improvement; – Develop relevant tools to research any elements of the Administrative Departments functions and make recommendations to management for improvement.
Finance – The daily financial operations (accounting, financial management, budget monitoring, reporting and accounting package, familiarize himself/herself on Insight applications of the sub-office and ensure that the financial accounting environment is in compliance with CRS policies and procedures, donor rules and regulations & National/State requirements.
Roles and Key Responsibilities
The Finance and Administrative Officer will provide direct supervision to the admin support assistant and the Guest House Attendant, will keep the Head of Office briefed on the status of all ongoing activities under his/her purview. The Finance and Administrative Officer will also be available to represent, support and consult on issues being handled by the Head of Office.
Finance / Accounting:
Ensure that the financial accounting environment in the Office follows CRS policies and procedures, donor regulations and local legal requirements.
Work with the Accounts Payable Specialist to ensure the disbursement Requests are in line with the authorization matrix and process them at appropriate level.
Assist with the review liquidation requests submitted by partners and ensure the liquidation documentation is in conformity with generally accepted accounting principles and in compliance with CRS and donor requirements.
Keep informed about local fiscal and other financial laws related to taxes and exemptions; inform the Head of Office and NE Finance Manager as appropriate.
Ensure that the financial accounting environment in the Local Office follows CRS policies and procedures, donor regulations and local legal requirements.
Prepare Disbursement Requests for next level authority approvals and process them at appropriate level.
Keep informed about local fiscal and other financial laws related to taxes and exemptions; inform the Head of Office and North East Finance Manager as appropriate.
Prepare request and send request for Operation staff and for the sub-office for approval
Asset Management:
Develop standards on the efficient use of office equipments including office and telecommunication equipment and overseeing the maintenance contracts for this equipment.
Provide guidance on the use and maintenance of office equipment (generators, photocopiers etc.) to maximize use and functionality.
Will make recommendations to the head of admin on items to be disposed of and prepare list of items for auctioning when directed.
Inventory/Asset Management:
He/She will work with the Warehouse officer/assistant to:
Maintain and update the office's equipment inventory register. Physically mark all items. Add or delete items as required according to the CRS/Nigeria and the Agency's Inventory Policy after due consultation with the Operations Manager
Send an updated Inventory report on assets over $5000 to Administrative Manager and Head of Administration every quarter
Responsible for receiving procured items in collaboration with the Administrative and HR Assistant.
Will be responsible for the items in the administration store and maintain an up to date list of all items.
Vehicle Management:
Receive all vehicle reports and review them daily.
Provide general oversight to vehicle dispatch and allocation in collaboration with Driver Team Lead.
Review log sheets daily
Provide regular trainings and guidance to fleet management unit.
Logistics:
Coordinate with Program and Administration staff for the transportation of project materials/equipment to project partners and to the field offices where applicable.
Ensure all required documentation and approvals are secured for such transportation
Forward received documentation on deliveries to the Administrative and HR Assistant for processing of payments
Liaise directly with requestors, transporters and partners to coordinate distribution schedules.
Receive goods received notes from the partners and delivery notes from the transporters; initiate payment process and follow up with Finance.
Organize all necessary required labor to facilitate the movement of received goods and effectively organize the delivery of the goods to the required locations
Will coordinate the movement of items to the office and ensure all documentation is in place for receiving or onward movement to partners where applicable.
Office Administration and Management:
Facilitate effective Coordination, understanding and cooperation between the Operations department and Program Department
Develop strategies to ensure efficient application of agency resources, minimize wastage and achieve highest standards of stewardship
Directly supervise the building maintenance and repair for the office and residences
Provide supervision on couriers to ensure that items documentation (for sent and received items) is carried out properly.
Responsible for conducting due diligence process for vendors
Others:
Perform other duties when required.
Qualifications
Basic Qualifications:
Bachelor's Degree or Higher National Diploma in Accounting or any Management related course
Must be a matured, motivated, problem-solving individual with high levels of initiative
Minimum of 3 years relevant administrative management experience, preferably with an International Organization
Prior experience in supervising staff in a structured work environment
Demonstrate excellent written and oral communication skills
Must demonstrate a good understanding of contemporary management best practices
Must have excellent research and facilitation skills
Excellent people skills;
Demonstrate high level of initiative, diplomacy and tact
Excellent knowledge of computer software – MS Office and Excel especially;
Must be flexible and be able to work independently and as part of a team.
Knowledge, Skills and Abilities:
Good planning, organizational and time management skills
Strong customer service orientation with very good communication and interpersonal skills
Ethical conduct and ability to maintain confidentiality
Proactive, resourceful, solutions-oriented and results-oriented
Required Languages – English Language
Travel – Travel up to 20%.
Preferred Qualifications:
Additional education may substitute for some experience.
Experience and proficient skills in MS Office package (Excel, Word, PowerPoint, Visio) and information management systems.
Key Working Relationships:
Internal: Head of Office, security officer, Admin Manager NE Operation, Finance Manager NE Operation, Fleet Manager NE operation, Finance staff, HR staff, Program Staff, Emergency Coordinators, Supply Chain Team, and Internal Audit team.
External: Representatives of other PVOs, Contractors, Vendors, project partners.
Agency-wide Competencies (for all CRS Staff)
These are rooted in the mission, values, and guiding principles of CRS and used by each staff member to fulfill his or her responsibilities and achieve the desired results.
Integrity
Continuous Improvement & Innovation
Builds Relationships
Develops Talent
Strategic Mindset
Accountability & Stewardship
***Our Catholic identity is at the heart of our mission and operations. Catholic Relief Services carries out the commitment of the Bishops of the United States to assist the poor and vulnerable overseas. We welcome as a part of our staff people of all faiths and secular traditions who share our values and our commitment to serving those in need. CRS' processes and policies reflect our commitment to protecting children and vulnerable adults from abuse and exploitation.
Disclaimer: This job description is not an exhaustive list of the skill, effort, duties, and responsibilities associated with the position.
Application Closing Date
Not Specified.
Method of Application
Interested and qualified candidates should:
Click here to apply online
Note:
CRS' talent acquisition procedures reflect our commitment to protecting children and vulnerable adults from abuse and exploitation.
CRS is an Equal Opportunity Employer.
Careersome
144 total views, 1 today
Apply for this Job