Full-Time

Finance Assistant
Job Description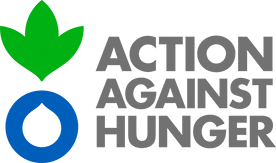 Action Against Hunger
Maiduguri, Borno State


₦ 172,695 per month

Permanent

Full-time
Company Overview
Action Against Hunger (Action Contre la Faim – ACF) began operations in Nigeria in 2010 in response to the high rate of chronic malnutrition in Northern Nigeria, focusing on integrated programming and looking at the Nutrition for children, pregnant and lactating mothers. In 2011, we expanded our work to begin implementing nutrition development projects in Jigawa and in Yobe. Following the crises in Northeast Nigeria, we further expanded our operations in Borno State in 2014 in response to the crisis to address the Nutrition, Health, Food security & livelihoods, WASH, and shelter needs of conflict-affected communities. We are operational in 11 Local Government Areas of Borno, 12 in Yobe and 3 in Jigawa.
Action Against Hunger Nigeria Mission is looking for Finance Assistant to join our team in our Maiduguri Office, Borno. The Finance Assistant position reports directly to the Finance Officer. The Finance Assistant is required to manage the cash book payment, posting and cash count, improve the quality of the finance documents and ensure effective finance service delivery for effective implementation of AAH programs.
Position Details
Title: Finance Assistant
Location: Maiduguri, Borno State
Proposed Start date: September 2021
Direct Line Manager: Finance Officer
Minimum Basic Salary: NGN 172,695 per month
Key Responsibilities
Ensure that all advances made within the month are justified before the final monthly cash count.
Respect ACF purchasing procedures as per KLV3 when giving an advance and to report to Finance Officer and/or Finance Manager if these procedures are not respected.
Ensure the physical cash box corresponds with cash book on a daily basis.
Ensure all suppliers are paid according to terms designated in signed contracts.
To check and ensure the quality of invoices, and to report any missing invoices to the Finance Officer in his accountancy as well as the bases.
Scan and upload all invoices and their amounts are present as from their reception and the coherence with the accountancy in Saga.
After the monthly accounting closure check that the accounting codes, the project codes and the budget codes are accurate.
Classify and split the invoices according to their budget lines if necessary, particurlary when they have been used in various operations. At the end of the monthly accountancy closure, prepare the files to be sent to capital.
Finalize the dispatch of files by adding labels and adequate packaging for the originals to be sent to capital.
File and archive the copies in the base.
Position Requirements
Degree in Accounting, Management, Finance, or related field;
Minimum of 1 year experience in finance and administration-related role;
Exceptional organization and planning skills;
Strong computer skills, and familiarity with Microsoft Word and Excel;
Experience in the International Non-Governmental Organization (INGO) and Humanitarian context preferably;
Good interpersonal skills (communication, able to negotiate, influence, give effective feedback, be a team player);
Ability to work in a team and juggle competing priorities;
Ability to manage and follow work plans;
Commitment to Action Against Hunger mission, values and policy.
The closing date for the position is Monday, 16 August 2021.
Action Against Hunger provides Equal Employment Opportunities (EEO) to all employees and applicants for employment without regard to race, colour, religion, sex, national origin, age, disability or genetics.
Other benefits include but not limited to 100% health care coverage, paid leave per year, free and direct access to Cross Knowledge e-learning platform.
Qualified women are strongly encourage to apply
Powered by JazzHR
Action Against Hunger

26 total views, 1 today
Apply for this Job