Part-Time

Human Resources Manager
Job Description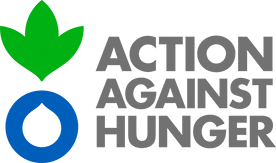 Action Against Hunger
Maiduguri, Borno State


Permanent

Full-time
Company Overview
Action Against Hunger is an international humanitarian organisation committed to ending world hunger. For almost 40 years, across nearly 50 countries, we have been working to fight undernutrition and support communities affected by crisis across the globe.
We carry out innovative, lifesaving programmes in Health, Nutrition, Water, Sanitation and Hygiene, Disaster risk reduction, Mental Health and Care Practices, Food security and Livelihoods and Social Protection.
Action Against Hunger began operations in Nigeria in 2010 in response to the high rate of chronic malnutrition in Northern Nigeria, focusing on integrated programming.
In 2011, we expanded our work to begin implementing nutrition development projects in Jigawa and in Yobe. Following the crises in Northeast Nigeria, we further expanded our operations to address the Nutrition, Health, Food security and livelihoods, WASH, and shelter needs of conflict-affected communities.
Action Against Hunger Nigeria programme is supported by FCDO, ECHO, GAC, BHA, SDC, UNICEF, EU, AFD, SIDA and GFFO.
Action Against Hunger is currently looking to fill the role of HR Manager who will be responsible for Implementing HR policies and procedures to ensure optimum HR performance, providing high quality HR support to Action Against Hunger employees including effective delivery of HR services for program implementation.
Reporting to: Operations Support Coordinator
Technical Supervisor: HR Head of Department
Proposed start date: January, 2022
Work location: Maiduguri, Borno State
Starting Gross Basic Salary 718,840 NGN per month (excluding other benefits)
KEY RESPONSIBILITIES
Implement staff regulations and related policies; proposing change when necessary, in order to ensure on-going compliance with national labor laws. Any adjustment of existing HR policies will require prior discussion with the Head of HR and the Operations Support Coordinator at country level, and ratification by the HQ HR Advisor;
Monitor compliance with AAH policies and procedures and local legal framework at the field level.
First point for contact for HR related issues and sharing information as well as playing advisory role to managers in all aspects of HR;
Liaise with managers to initiate recruitment and ensure proper approval by HR and Finance;
Review recruitment requests and JD's to ensure they are in line with the mission staffing plan;
Follow up on annual leave planning and execution;
Compile completed appraisals, update the performance appraisal tracking sheet at field level as well as the annual training plan database, and submit them to the Head of HR at country level for analysis and action;
Assist in training staff in the use of all HR tools and policies as required;
Work closely with the HR team in Abuja to ensure synergy of HR practices;
Compile monthly HR reports and submit a field HR sitrep to the Head of HR and the Operations Support Coordinator by a specific date every month;
Assist the Head of HR to maintain the international staff database at field level;
Prepare monthly and mid-month cash forecasts for HR related expenses;
QUALIFICATIONS
Minimum Bachelor's degree in HR Management, or social sciences, or related discipline preferred. Post Graduate qualification in Human Resources will be an added asset;
At least 4+ years of professional experience across all HR disciplines, including employment, benefits, compensation, employee relations, training and development, workers compensation and conflict resolution;
Experience of Managing HOMERE software system;
Must be comfortable explaining complex technical & procedural requirements in a non-technical manner;
Knowledge of MS Office Suite (high proficiency in Excel); comfortable working with computers with minimal IT support;
Ability to work in a stressful environment, taking initiative & prioritizing multiple tasks with minimal supervision;
Member of HR Professional Body or Certification in Human Resources;
Strong organizational skills, detail-oriented and ability to effectively communicate with all employees at all levels;
Excellent interpersonal skills, ability to work both independently & as a member of a team;
Proven ability to model core HR values of confidentiality, fairness and discretion;
Our employees enjoy a work culture that promotes diversity and inclusion
The deadline for this position is Friday, December 24, 2021.
Action Against Hunger provides Equal Employment Opportunities (EEO) to all employees and applicants for employment without regard to race, colour, religion, gender, national origin, age, disability or genetics.
Other benefits include but not limited to 100% health care coverage, paid leave per year, free and direct access to Cross Knowledge e-learning platform.
Qualified women are strongly encourage to apply
Powered by JazzHR
Action Against Hunger

3 total views, 1 today
Apply for this Job