Part-Time

iCCM Technical Advisor
Job Description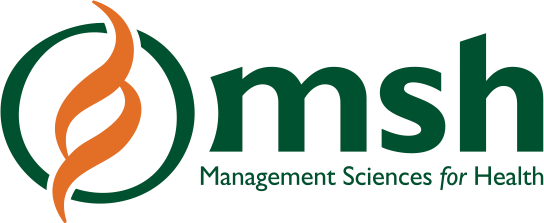 Management Sciences for Health
Zamfara


Permanent

Full-time
The objective of the iCCM Technical Advisor position is to coordinate public and private sector stakeholders for quality implementation of iCCM in state. The position will support all iCCM related activities, including development of iCCM work plans, selection and training of iCCM service providers, data management, supervision, and documentation in line with Nigeria National iCCM guidelines.
MAIN DUTIES AND RESPONSIBILITIES
Coordinate implementation of ICCM activities with the state malaria lead and SMEP.
Ensure that the iCCM program is utilizing standard FMOH iCCM policies, guidelines and training materials.
Lead the development of iCCM work plans that are integrated into the state malaria work plans. Work to integrate iCCM with other child survival programs, particularly with nutrition programs and state Saving One Million Lives program.
Coordinate all iCCM related trainings, data collection, supervision, and DQA, working in close collaboration with the STML, SMEP and Child Health Unit of the SMOH.
Ensure information on iCCM trainings, supervisions and service data are entered into iCCM database in a timely manner.
Collaborate with iCCM Data Officer on data management and ensure that iCCM indicators are adequately tracked and reported.
Work with relevant partners to link demand creation in the community for iCCM and health services in facilities.
Represent MSH in relevant iCCM activities such as iCCM meetings, and stakeholders' meetings at the state level.
Support the state team to conduct supervisory visits to iCCM service providers to assess progress, ensure quality services are provided, and address implementation challenges.
Ensure that iCCM supervisors conduct monthly supervision, submit iCCM reports and participate in review meetings.
Support other activities such as linking iCCM providers with sources of quality assured commodities.
Collaborate with other members of the state project team to advance PMI-S agenda.
REQUIRED MINIMUM QUALIFICATIONS
MPH or Bachelor's degree in public health or a health related field.
Minimum of 3 years' experience in program implementation in the field of malaria, iCCM, SMC or IMCI.
Deep knowledge of capacity challenges, needs and opportunities of community based interventions
Familiarity with iCCM/Volunteer Community Mobilizers/Community Drug Distributors international best practices and Nigeria iCCM/ Volunteer Community Mobilizers/Community Drug Distributors national guidelines, training packages, supervision, data collection processes and tools, and reporting.
Experience with community level health interventions, including demand creation, community health systems strengthening or service delivery
Willingness to travel to hard-to-reach areas in project location.
Basic Community M&E experience and experience with basic database management,
Computer literate: Microsoft Word, Excel, and PowerPoint
Strong interpersonal, intercultural and communication skills.
Excellent analytical and writing skills.
Deep experience working in Northern Nigeria especially in security compromised settings
Fluency in English.
Proficiency in the local language is mandatory
MSH is an equal opportunity employer and will not discriminate against any employee or applicant for employment on the basis of race, color, sex, sexual orientation, gender or gender identity, religion, creed, citizenship, national origin, age, veteran status, or disability unrelated to job requirements. MSH will take affirmative action to ensure that qualified applicants are employed and that employees are treated without regard to their race, age, color, religion, sex, sexual orientation, gender identity, national origin, veteran and disability status. In compliance with U.S. Department of Labor Executive Order 11246, Section 503 of the Rehabilitation Act, and Section 4212 of the Vietnam Era Readjustment Assistance Act, MSH has developed and maintains an affirmative action program and plan.
Management Sciences for Health


70 total views, 1 today
Apply for this Job