Full-Time

Logistics Coordinator Job at Medecins Du Monde
Job Description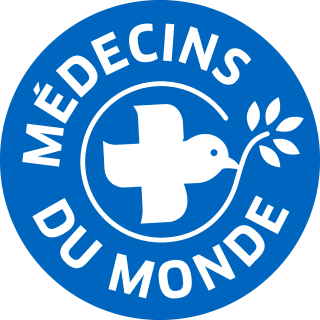 Médécins du Monde
Maiduguri, Borno State


Permanent

Full-time
Medecins du Monde (MdM) is an international humanitarian organization whose mission is to provide medical care for the most vulnerable populations, the world over, including France. It seeks to stimulate voluntary commitment from doctors, other health care providers, and from those whose expertise in other fields is needed for its activities, to enlist all competent support required for the achievement of its projects, and to seek at all times to encourage close working relationships with populations in its care. MdM operating in Nigeria, Borno state since October 2016
.
We are recruiting to fill the position below:
Job Position: Logistics Coordinator (M/F)
Job Location: Maiduguri, Borno
Fixed-term contract: 6 months
Starting date: 1 July 2021
Job Description
Under the supervision of the general coordinator, you lead the development of the country program logistics strategy and ensure its timely implementation.
You provide logistics guidance, advice and support to all program and field sites and to the logistics staff in these locations.
You ensure that MdM's policies, systems and guidelines are implemented, used and adhered to by the team.
You also manage and supervise the logistics team composed by national staff and expatriates.
Responsibilities
Your main responsibilities are:
Logistics coordination:
Define and implement the logistics tools, processes and procedures and ensure that everyone is trained and abides by these processes
Assist the field teams in scheduling all logistics activities required to reach projects objectives and deadlines
Provide input on logistics matters to the coordination team for proposals and report writing
Ensure that the monthly logistics reporting documents and forms are upkept and sent to HQ
Communicate regularly with the logistics team and the general coordinator to achieve a thorough understanding of the priorities within the logistics activities
Program activities:
Perform the role of technical advisor at country level and take final responsibility for all logistics tasks
Be responsible for the appropriate selection (in collaboration with the logistics advisor in HQ), installation, use and maintenance of equipment
Take part in any assessment as per required
Develop and maintain good network of contacts to facilitate emergency responses (customs, suppliers, other NGOs, etc.) and provide logistics support to any emergency responses
Support the program teams, particularly on transportation, fleet management and local medical supply
Procurement, supply chain & asset management:
Oversee the full scope of the supply chain management for support and activities requirements within the country
Liaise with HQ purchasing department for international procurement
Along with the finance coordinator, be in charge of the implementation and follow-up of logistics procedures and donor compliance
Ensure active monitoring of the purchasing process including overseeing local customs clearance of imports
Guarantee that all relevant documentation is available on MdM sharepoint for remote revision
Reinforce local supplier relationships and keep supplier database up to date
Ensure systems mitigate risks from corruption and insecurity
Oversee the general fleet management processes
Guarantee an uniterrupted energy supply on all bases through the proper maintenance and use policies of the generators
Maintain a continuously updated equipment list for the mission
Team management:
Define the logistics department staff set up and draft job descriptions
Be responsible for the functional management of specified logistics staff in accordance with HR policies and procedures
Ensure good communication within logistics team and be responsible for the technical support of all logistics staff
Be responsible for the capacity building and training of all logistics staff
Brief and debrief staff on logistical and technical aspects of the mission
Safety and security:
Participate in development, review, implementation, diffusion and monitoring of MdM's security measures in-country
Perform security briefings to all national and expatriate staff joining the mission
Be responsible for the safeguarding of all MdM premises, ensure premises are safe for staff occupation
Report any security incidents to the security focal point
Representation and reporting:
Represent MdM and network among other organisations and at a national level
Attend national logistics and/or security related external meetings (clusters, Humanitarian Forum sec meeting…)
Consolidate logistics reporting and prepare monthly logistics report
Organise regular meetings with each logistics team (Maiduguri and Damboa)
Profile
Diploma / Certificate in Logistics Management (such as Bioforce Institute)
At least 3 years of professional experience in logistics including at least 1 year at coordination level
Experience in working in an international NGO in emergency contexts
Experience in fleet management, security, supply chain and stock
Experience in managing a large team and work in an international setting
Negotiation skills
Good writing and communication skills
Excellent organizational skills
Ability to work quickly, under pressure, and with short deadlines
Able to work and live in a volatile security context
Excellent knowledge of Microsoft 365 environment
Languages: fluent English (written and spoken) mandatory.
You embrace the core values and support the proactive philosophy of Médecins du Monde.
Gross Monthly Salary
2 845 euros. Premium equal to one month salary paid in two installments – minimum of 6 months seniority required
Expatriation bonus (10% gross salary per month)
Transportation cost, vaccines and visas covered
Guesthouse housing – 22.5 RTT (recovery days) per year
5 weeks of paid leaves per year
Health insurance (60% covered by MdM and 40% by the employee)
Insurance (repatriation…)
Punctual teleworking agreement (40 days/year – minimum of 6 months seniority required).
Note
You embrace the core values and support the proactive philosophy of Médecins du Monde.
Given the current circumstances of Covid-19 pandemic, we are taking special measures to apply health protocols and hygiene measures to guarantee the safety of our staff.
Médecins du Monde promotes trainings and internal mobility .
Jobgurus
50 total views, 1 today
Apply for this Job