Full-Time

Nigeria HWM – Sokoto State HRIS Coordinator Consultant
Job Description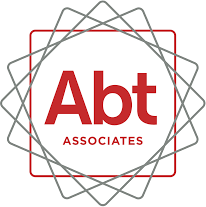 Abt Associates
Nigeria


Permanent

Full-time
Job Description:
Background
The United States Agency for International Development (USAID) Health Workforce Management (HWM) activity supports establishing a cost-effective, well-trained, and motivated health workforce in targeted rural and remote areas of Bauchi, Sokoto, Kebbi, and Ebonyi states and the Federal Capital Territory (FCT). Banyan Global implements the project in collaboration with Abt Associates, the Institute for Healthcare Improvement (IHI), and Solina Health. The project also collaborates with local experts, universities, training institutions, federal and state governments, and the private sector and provides support via targeted grants under contract (GUCs).
The overarching purpose of the activity is to support the establishment of a cost-effective, well-trained and motivated health workforce, particularly in targeted rural and remote areas in the focus states of Bauchi, Kebbi, Sokoto, Ebonyi, and the Federal Capital Territory (FCT). This approach will help address the shortage of skilled healthcare workers within Nigeria's primary health care (PHC) system.
Abt Associates Inc. will lead the activity's Intermediate Result (IR) area two with the objective of strengthening the human resources information system (HRIS) to keep track of recruitment, deployment and retention of health workers. Working with the Department of Health Planning, Research, & Statistics (DHPRS) of the Federal Ministry of Health (FMOH), the Abt team will support efforts to strengthen the HRIS to provide data for decision-makers to support HRH planning, management and address inequities and inefficiencies. The activity will support ongoing efforts by collaborating with the FMOH's DHPRS to link the supported priority states to the National Health Workforce Registry (NHWR) and build local capacity to use the information for decision-making.
Aim of the Consultancy
Abt Associates seeks a consultant to support activities aimed at strengthening HRIS in Sokoto State. The successful consultant will report to the Senior HRIS Advisor based in Abuja.
The consultant's responsibilities will include:
Serve as the activity's HRIS focal point in the respective states
Support the states to establish and/or strengthen HRIS governance structures
Conduct assessments to inform improvements in state practices in utilizing HRH information for evidence-based planning, coordination and management
Support the state to develop and implement state-specific capacity improvement plans and lead capacity building sessions
Monitor HRIS implementation progress, and share periodic reports
Attend project meetings and workshops in Abuja
Minimum Qualifications:
Advanced or Masters degree in Public health, Project management, Health Information, Data Management or other relevant fields with 3 – 5 years of experience
Minimum 5 years experience with health information systems
Demonstrable experience interacting with representatives from state ministries of health, private sector, civil society organizations, national health professional councils, and non-governmental organizations
Ability to work in Sokoto State (no relocation costs will be provided)
Proficiency with Microsoft suite
Experience in data analytics as well as analyzing and presenting information
Excellent oral, and written communication skills in English and ability to work well on a team
Key Deliverables:
Approved State HRIS baseline assessment report, publishable technical paper and/or briefs
ToR for HRH Governance structures validated
Develop and validate state capacity plans
Periodic (activity/weekly/monthly/quarterly) reports on progress against ToR
Satisfactory capacity building of state stakeholders on HRH data management, use and operationalisation of the HRIS
Strengthen state stakeholder capacity for HRH data analysis and development of annual health workforce profiles
Period of Performance:
The anticipated period of performance for this assignment is October 1, 2021 – September 30, 2022.
About Us: The International Development Division focuses on improving the lives and economic well-being of people in lower and middle-income countries. We command technical expertise in health, agriculture, climate change, food security and governance-as well as in international evaluation. Our multi-layered health portfolio includes policy, health promotion and disease prevention, health finance, and health systems management. In partnership with government clients and local experts, our high-quality programs in Africa, Asia, Latin America, and the Middle East are known for impact and innovation.
At Abt Associates, we are committed to creating a lasting culture of equity, diversity and inclusion and recognize that in order to achieve full participation, our practices must be free of prejudice, discrimination, and bias that result in inequitable outcomes. We are actively working to advance equity for everyone, and while we still have much work to do, we know that racial and cultural diversity are an asset to our business and the communities where we live and serve. Our ongoing commitment is focused on creating business practices that advance racial and social equity, investments in community impact programs for the benefit of Black, Indigenous, and people of color (BIPOC), and expand upon project work related to racial equity and social justice.
Abt Associates

20 total views, 1 today
Apply for this Job