Full-Time

Oil & Gas Trading Operator
Job Description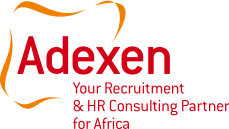 Adexen
Lagos, Lagos State


Permanent

Full-time
Adexen was mandated by an international oil distribution, logistics and trading company to recruit a french speaking Oil & Gas trading operator. The position is based in Lagos, Nigeria.
Responsibilities
Report to the Trading Operation Manager based in Geneva
Execute commercial and shipping operations
Operate LR/MR for gasoline and gasoil cargoes sourced out of Europe, USA, South Asia, for delivery into West Africa, and scheduling its STS line ups offshore Lomé for further deliveries to local players, or affiliated companies in sub-region.
Handle complex loadings and blendings of condensate and cargoes out of Nigeria or other countries
Lifting of crude cargoes out Nigeria or other countries
Operate yearly term contracts of Jet A1 for further deliveries into Med or in to US as exploiting arbitrage opportunities.
Challenge and review the existing internal processes
Shrewdly improve the contractual wording and set up templates agreements to avoid disputes or potential litigation
Construct and issue commercial contracts and its amendment negotiations for all transactions.
Appoint and liaise with shipping agents, independent inspectors, STS providers…
Provide documentary instructions to contract suppliers, issue vessels voyage orders and LOI to ship owners.
Handle presentation of Cargo documentations under PPPRA and DPR
Manage quality and quantity issues and any general problems that arose on cargoes – Make claims to underwriters accordingly
Coordinate and communicate effectively with traders, affiliates, chartering, finance, demurrage, accounts and legal departments and Management
Control storage positions, sales by trucks and monthly stock reconciliation mainly in WAF
Organize and maintain good contractual and shipping files
Ensure strong control framework by implementing and maintaining in Excel all post operation activities
Check and approve logistic/shipping invoices from storage companies, agents, inspectors and other counterparties
Monitor trades P&L, and all costs such as disbursement accounts, inspection, claims and re-invoicing.
Ensure that revenues are maximized, payments secured and all claims documented.
Negotiate discounts on a global basis with service providers such as agents, inspectors, STS companies.
Desired Skills and Experience

Bachelor/Master degree (Engineering, Business School or equivalent) with an experience multi-tasking in a very fast-paced environment.
Minimum 3 years of experience in the field of trading, energy, logistics or shipping demonstrating a real curiosity and passion for the energy-trading world.
A previous experience in emerging countries/ Nigeria is a plus
Excellent organizational and problem solving skills, solid negotiation skills, solution-oriented attitude, collaborative mind-set, proactivity.
Adexen
54 total views, 1 today
Apply for this Job