Full-Time

Operations Manager (Auto-Parts Retailer)
Job Description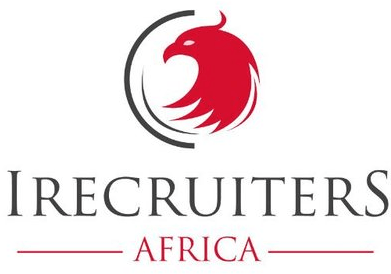 iRecruiters Africa
Surulere, Lagos State


₦ 200,000 per month

Permanent

Full-time
Job Description:
About Company: Our client is a foremost Auto-Parts retailer of genuine (OEM) parts and accessories for all brands of vehicles in Nigeria.
The Company is currently seeking to hire a well experienced Operations Manager to oversee the day to day financial and operational activities of its retail outlet in Surulere, Lagos. The role will lead and supervise the customer service, finance, admin and dispatch teams.
Job Responsibilities:
Handling and responsible for total operations of the Mainland retail outlet
Monitoring all the entire outlet operations
Coordinates activities of personnel in the Sales, Finance, Procurement and Operations units
Analyze and review the outlet operations and financial performance to ensure maximization of customer satisfaction, retention and profit.
Ensure the active execution of all company policies and procedures
Ensure compliance and administration of the outlet operational and service marketing driven programs.
Ensure that all staff is trained and equipped in line with job specific requirements and ensure that proper customer engagement.
Implement new ideas/systems to ensure proper business planning and facility utilization that creates an efficient and customer focused environment.
Establish and maintain good working relationships with customers to encourage repeat and referral business.
Manage and control the daily activities of the outlet and ensure that all work is carried out according to company standards
Implement the financial controls demanded by the company and carryout self-audits to ensure procedures are being followed and all financial issues are responded to and resolved promptly.
Conducting regular team meetings, identify improvement areas, give feedback on performance and motivate the team to make improvements where and when necessary.
Understands, keeps abreast of, and complies with federal, state and local regulations that may affect auto-parts sales.
Requirements
Experience
Minimum of a good first degree in Mechanical Engineering or related field from a reputable institution
3-5 years' experience as an Operations Manager preferably in the Automotive or Retail Industry.
Comfortable relating and communicating with all class of customers
Knowledge, Skills and/or Abilities

High level of customer service
Knowledge and ability of Auto-parts is highly desirable
Knowledge around new models, and inventory reports
Ability to use computers and computer capabilities for inventory, record keeping, parts information etc.
Benefits
Base salary is between NGN160, 000.00 to N200,000.00 monthly net
iRecruiters Africa
23 total views, 1 today
Apply for this Job