Part-Time

Relationship Manager / Business Development Officer
Job Description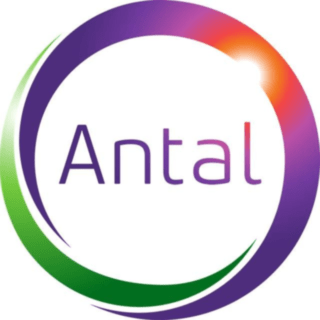 Antal International
Nigeria


Permanent

Full-time
The role is exclusive to Chinese national with language proficiency in Mandarin and English. Key focus area for the successful candidate is identifying business opportunities across the Asian business in Nigeria and working collaboratively with China Rep Officer to onboard new relationships. Preference are Chinese candidates who currently reside in Nigeria and/or those willing to relocate to Nigeria.
Job Objective(s)
Responsible for providing trade referrals and deal origination to the Bank and its subsidiaries for businesses in the Asian (Chinese) corridor particularly businesses within Nigeria and China.
Identify and support the conversion of business opportunities that may result in growth and income for the Banking Group.
Provide advisory services to Asian businesses in China seeking to do business in Nigeria and in any of the Bank presence countries.
Work with the Chief Rep Officer to provide the link (transaction liaison) between the Bank locations and China Rep Office.
Collate commercial information for Nigeria and other subsidiaries.
Coordinate visits on behalf of the Bank and any of its affiliates Staff.
Duties & Responsibilities
Identify Asian business opportunities for the Bank and its subsidiaries, working in close conjunction with the Chief Rep Officer, ITBG, CMBG and relevant business units.
Identify business and lending opportunities for the Bank and its subsidiaries from the host country and vice versa, working in close conjunction with Head Office SBUs and other subsidiaries (ITBG, CBG, CMBG, Retail Banking, Private Banking, UK Subsidiary, SSA subsidiaries, etc.)
Establish business plans and plan current and long-term objectives for the regional office
Plan and execute a market penetration strategy that will propel the Bank's offerings to identified target markets
Refer identified business opportunities to Head Office SBUs and other subsidiaries
Promote the Bank to host country-based institutions/corporates/individuals as their preferred service provider for their banking/transaction needs
Maintain post-referral relationships with referred customers and their Relationship Managers, escalate issues to the responsible Head, and ensure total resolution of customer/prospects issues from the China/Asian end
Manage and maintain relationships with relevant regulators at the regional levels and ensure full compliance with regulations. Escalate promptly all regulatory challenges to the Chief Rep Officer and ITBG
Develop and recommend growth initiatives for Asian business in the Bank and other subsidiaries.
Anticipate emerging trends within host country and plan responses to address trends
Obtain and provide up-to-date intelligence on business opportunities to position the Bank for competitive advantage.
Provide liaison and other logistics support to Executives and Staff of the Bank on official duties to China.
Facilitate and lead deal generations out of the host country
Provide advisory service to host country prospects looking to invest in Nigeria or any of the Bank presence countries.
Prepare and submit regular reports on operational activities to GE, T&ITBG
Risks Inherent in the Role (if any)
Inability to monitor closely from the Group the activities of the BDOs in Nigeria
BDO's inability to comprehend and comply fully with statutory and legal obligations of the host country
Possible non-compliance with the principles and policies in the Information Security Handbook of the Bank
Challenges
Inability to immediately understand the Bank approach to work and business conduct.
Planning
Stakeholder Management (GE, ITBG, GE, CMBG, Heads of SBUs/Departments within the Ban, etc)
Internal and external communication management
Time management/Planning for adequate supervision and control of Regional Office
Financial Management (ensuring that expenses are maintained within approved budget)
Key Performance Indicators
Number and value of Asian business referred and converted
Total value of deals originated
Customer Service excellence
Market penetration in Asian businesses
Expense budget management
Job Requirements:
Education
Minimum Education: First degree in any economics/finance/accounting or relevant numerate discipline
Experience
Minimum experience: 7 (seven) years working experience with at least 5 years in banking and/or business development, especially in Institutional/Corporate Banking, and with good exposure to International Banking and Project Finance
Key Competency Requirements
Knowledge
Sound Understanding of foreign trade operations including regulations and tax implications
Good understanding of credit and operational risk frameworks
Banking operations, products and services
Banking structure, policies and procedures.
Industry knowledge
Banking services/products
Accounting/Budgeting
Sound knowledge of the global business environment and Nigerian regulatory framework
Good knowledge of the relevant host country business environment
Good understanding of corporate, political and host country's risk
Good understanding/ability to read and speak Mandarin/Cantonese
Skill/Competencies
Budgeting & Control
Financial Analysis
Data Gathering and Analysis
Project Management.
Business/ Operational Strategy
Stakeholder Management
Trade Services
Marketing/ Sales
Business Development
Customer Relationship Management
Client Industry Knowledge
Business Advisory
Report rendition
Deal negotiation/origination
© 2021: Antal International
Antal International operates as both an Employment Agency & an Employment Business under laws applicable to Executive Search & Selection Firms, Recruitment Consultants & Recruitment Agencies in the UK, Europe & Asia. UK Registered Number 06020652
Antal International


33 total views, 1 today
Apply for this Job