Full-Time

Security CCTV Operator Recruitment at Hilton Worldwide
Job Description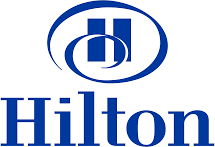 Hilton
Abuja, FCT


Permanent

Full-time
Hilton is the leading global hospitality company, spanning the lodging sector from luxurious full-service hotels and resorts to extended-stay suites and mid-priced hotels. For nearly a century, Hilton has offered business and leisure travelers the finest in accommodations, service, amenities and value. Hilton is dedicated to continuing its tradition of providing exceptional guest experiences across its global brands. Our vision to fill the earth with the light and warmth of hospitality unites us as a team to create remarkable hospitality experiences around the world every day
. And, our amazing Team Members are at the heart of it all!
We are recruiting to fill the position below:
Job Position: Security CCTV Operator
Job Number: HOT07X36
Job Location: Abuja
Schedule: Full-time
Brand: Hilton Hotels & Resorts
Shift: Day Job
Job Level: Team Member
Potential Benefits: Housing, Transport
Job: Security and Loss Prevention
Job Description
A Security CCTV Operator keeps constant vigilance of activity on and around the hotel property by monitoring the CCTV recordings ensuring the safety of Guests, Team Members, and others.
What Will I Be Doing?
As a CCTV Operator, you will assist the Security team to ensure the safety and security of all Guests, Team Members and contractors, and visitors while at the hotel.
A CCTV Operator also monitors the CCTV recordings carefully to report any untoward incidents taking place in and around the hotel premises.
Specifically, the CCTV Operator will perform the following tasks at the highest level of service:
Maintain the security and safety of the hotel, Guests, and Team Members, and their property by providing constant vigilance in and around the hotel premises through CCTV records.
Act promptly in the event of a circumstance that requires attention
Ensure all fire panel is monitored constantly
Assist Management in dealing with any incidents that arise within the hotel
Follow all Occupational Health and Safety rules upheld by the hotel
What Are We Looking For?
CCTV Operators serving Hilton brands are always working on behalf of our Guests and working with other Team Members. To successfully fill this role, you should maintain the attitude, behaviors, skills, and values that follow:
Previous security experience, preferably working within an industry which monitored large volumes of people movement
Current and working knowledge (proof of valid qualifications required) of fire, safety, and first aid
Excellent interpersonal and communication skills
Excellent personal presentation
Basic knowledge of computers to operate the CCTV equipment
Good handwriting and communication skills
Jobgurus
2 total views, 1 today
Apply for this Job