Full-Time

Senior Finance Officer
Job Description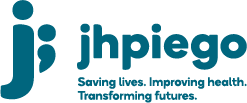 Jhpiego
Abuja, FCT


Permanent

Full-time
Position: Senior Finance Officer
Reports To: Senior Finance Manager
Location: Abuja Country Office
Responsibilities:
Post vendor PVs into the accounting system on a daily basis
Review accuracy of all vouchers posted into QBE by all finance team members
Performs physical verification of assets and inventory records with administration department in line with donor requirements and Jhpiego's accounting policies and procedures
Performs reviews of financial documents such as invoices, vouchers, expense reports and other documents such as purchase orders to ensure the completeness, accuracy, reasonability and validity of financial data
Prepare periodic allocation reports for review of Senior Finance Manager
Maintains, monitors, and disburses funds from the project bank account(s) accordance with Jhpiego's financial policies and procedures as outlined in the Jhpiego Finance and Accounting policies manual for country offices, QuickBooks Manual, Banking Policy, Procurement Policy and any other policies
Lead prompt monthly bank reconciliation process and ensure it is closed latest by third business day after a reporting period
Monitor compliance to document retention strategy of the agency by leading and ensuring that documents are adequately and filed on a timely basis, proper accounting records are maintained and compatible with standard accounting practice, JHU/Jhpiego and donor guidelines etcetera
Assess capacity and develop capacity building plans for field-based finance staffs
Build capacity of based finance staffs on the agency's operations as well as on policies and procedures
Frequently travel to field offices to physically support effective financial management systems
Perform ageing analysis of all accounts receivables and payables and ensure compliance with agency's policies at all times
Monitors and reconciles supplier statements on regular basis and ensures timely settlement of bills
Codes, tracks, and processes vendor invoices, consultant invoices and travel advances for payments on a timely basis
Assist the Senior Finance & Admin Manager in preparation of monthly financial report, accruals and projections, and any other financial reports
Ensures prompt remittances of statutory deductions (PAYEE, Pension, NHF & WHT) to the appropriate government authorities.
Prepare DA1 VAT exemption forms and maintain all records relating to VAT exemption applications to donors, refundable VAT from suppliers, etc on a regular basis.
Provide guidance/feedback to the Senior Finance & Admin Manager to ensure the sound functioning of the Jhpiego Nigeria office
Assume other duties as assigned.
Required Qualifications:
Degree in Accounting, Finance or its recognized equivalent
MBA in Accounting or professional qualification (CPA, ACCA or recognized equivalent) is highly desired**.**
5 years relevant experience in finance or accounting.
Knowledge of institutional donors (UNITAID, USAID/CDC etc.) regulations, procedures and requirements a plus.
Highly motivated, energetic, independent self-starter with strong service orientation
Highly organized with keen attention to detail and ability to prioritize multiple responsibilities
Strong presentation and communications skills, oral and written
Highly organized with keen attention to detail and ability to prioritize multiple responsibilities
Strong interpersonal, presentation and communications skills, oral and written.
ReliefWeb
27 total views, 1 today
Apply for this Job