Full-Time

Strategic Information Officer
Job Description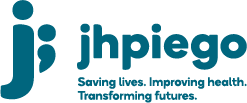 Jhpiego
Nigeria


Permanent

Full-time
Title: Strategic Information Officer (4 positions)
Reports To: Strategic Information Advisor
Location: Taraba, Adamawa, Akwa Ibom and Cross River
Overview
The Strategic Information Officer will support the Strategic Information Officer in the development, implementation and management of the monitoring and evaluation requirements of the JHPIEGO Nigeria State Office. S/he will work closely with the Strategic Information Officer to maintain monitoring frameworks that are accurate, up-to-date and comprehensive. S/he will also ensure up-to-date, accurate information in the electronic medical records and project databases.
Responsibilities:
The Strategic Information Officer (SIO) will support all Monitoring and Evaluation initiatives and data related activities of the project. Specifically, the SIO will work closely with state teams to coordinate the implementation of the National harmonized HMIS strategic plan across vertical health programs and ensure that service providers and other stakeholders comply with the strategic plan.
The SIO will support the collection, collation and reporting of all data tracked by the program, work with state teams to increase data use and demand amongst program staff, and support the program staff on ways to properly organize and capture program progress and document lessons learned.
The SIO will conduct routine data quality validation/audit and provide regular feedbacks to improve the quality of data in all supported sites and among the different stakeholders.
S/he will also provide technical expertise to the RISE state teams and Partners in the development and dissemination of HMIS standards and guidelines.
The SIO will build capacity in quality data collection, analysis, dissemination and use of health information at the state and health facility levels for program planning and management.
Perform other duties relating to the project assigned by the supervisor
Required Qualifications:
· Bachelor degree in Public Health, Statistics, Epidemiology and other related fields with 5+ years of experience in monitoring and evaluation in international development. Masters degree will be an added advantage
· Familiarity with USAID/PEPFAR HIV/AIDS programs, Nigerian public sector health system and HIV/AIDS response.
· Core Strategic Information experience, conversant with MER indicators, data collection, analysis and data visualization using DHIS, NDR, LAMIS, PowerBI etc.
· Demonstrated data and GIS analytics proficiencies.
Knowledge, Skills and Abilities:
Proficiency in Microsoft Office (including Microsoft Excel) and related applications.
High-level computer skills using DHIS2 and health databases. Proficiency in a statistical software and/or data visualization software is desirable.
Attention to detail and accuracy in basic data management, analysis and reporting.
Demonstrated ability to train and build the capacity of others on HMIS tools.
Knowledge of electronic medical records systems and deployment of database systems for patient monitoring
Cooperative, competent, hardworking, flexible and dependable in a multi-cultural, open office situation;
Self-motivated and proactive with a positive attitude to work;
Ability to organize and coordinate information and logistics for programs and activities.
Ability to work in a complex environment with multiple tasks, short deadlines and intense pressure to perform.
ReliefWeb
27 total views, 1 today
Apply for this Job