Full-Time

Technical Learning Consultant
Job Description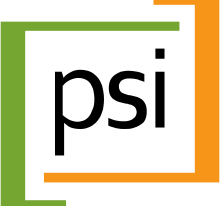 Population Services International
Abuja, FCT


Permanent

Full-time
Programme
Based in: Abuja, Nigeria
Reports to the: Senior Manager, Health System
Opening Date: 29th April 2021
Application will be closed on 18th June, 2021
****Must be legally authorized to work in Nigeria**
Who we are
Population Services International (PSI) is the world's leading non-profit social marketing organization. We are a diverse group of over 5,000 entrepreneurial development professionals located in over 40 countries committed to making it easier for all people to lead healthier lives and plan the families they desire. PSI is using it's global presence and 50+ years of experience to help reimagine healthcare. We are working to shape market systems, shift policy and funding, and strengthen global capacity to better support consumer empowered healthcare.
Join us!
PSI Nigeria PSI Nigeria is a dynamic platform implementing cutting edge programming to improve women's access to vital reproductive health services. Currently we are implementing two fast-paced and highly innovative sexual and reproductive health and rights (SRHR) projects, both of which include robust learning and documentation components that will lead to anticipated larger investments. As the Technical Learning Consultant, you will have the opportunity to be a part of fast-paced, complex, and catalytic SRHR programs – one that is focused on evolving our value proposition to a loosely aligned network of private healthcare providers, and the other that is focused on generating learnings from insights and prototypes that will eventually serve as the basis for landed interventions.
We are looking for a seasoned, creative, and collaborative person with a solid background in SRHR monitoring, evaluation, research, and learning (MERL) to join our team – someone who has demonstrated previous success in this area. This position will work closely with multiple partners engaged by PSI Nigeria to document and synthesize learnings, contribute meaningfully to program design and improvements, and advance SRHR in Nigeria.
This will require rigorous attention to evidence generation, process documentation, systematic assessment, and knowledge capture and sharing. Reporting to Senior Manager, Health System Strengthening and with a dotted line relationship to the PSI Sr. SRH Technical Advisor, the Learning Consultant will structure and drive PSI Nigeria's technical learning objectives. S/he will also ensure that learning tools and strategies are highly productive and adaptable as they run alongside rapidly evolving technical and marketing team processes and deliverables.
Sound like something you would be interested in? Read on.
Your contribution
As part of PSI Nigeria's team, you will:
Co-design tools and processes for rapid, ongoing technical learning
Conduct process documentation of PSI Nigeria's design work.
Facilitate and document regular After-Action Reviews to ensure structured, team-wide reflection and learning.
Execute structured capture of insights, insight synthesis, and resulting decisions using tools co-developed with other PSI Global partners. This will be done collaboratively with PSI's Sr. SRH Advisor – Implementation Science & Learning
In collaboration with project, M&E, and marketing leads, develop and execute prototyping assessment protocols, including rubrics for assessment and standards/templates for documentation of prototypes, ensuring alignment with agreed-upon thresholds of evidence and methodological rigor.
Rigorously document prototyping, including methods, prototype characteristics, and assessment results.
Develop tailored and dynamic prototype 'report cards' to ensure documents are ready for external audiences' engagement and critical learning exchange.
In line with donor and PSI technical documentation guidelines, support development of technical publications (grey literature) reflecting process and that critically examine technical strategy and its implementation.
Coordinate and/or continue the execution of Adaptive Implementation as part of teams' core approach to project implementation.
What are we looking for?
The candidate we hire will embody PSI's corporate values:
Measurement: You use hard evidence to make decisions and guide your work. You set clear goalposts in advance and explain clearly if you need to move them.
Pragmatism: You'll strive to deliver the best possible result with the resources available. You won't be paralyzed by a need to make things perfect.
Honesty: You own your mistakes and are open about your shortcomings – it's the only way you'll learn and improve.
Collaboration: You'll quickly establish a mental map of whom you can rely on for what, on your team, at headquarters, and in our country offices – if you try to do it all yourself, you won't succeed.
Trust: You accept limits to your sphere of control and give colleagues the benefit of the doubt
Commitment: You are in it for the long-haul and want to grow with the organization, just like PSI serves its consumers and partners with host-country governments through thick and thin
The Basics
Relevant degree, e.g. MPH preferred.
At least 5 years of experience in donor-funded organizations or projects, in the following areas:
Technical sexual and reproductive health-related roles, and
Learning and knowledge management roles, including technical writing
Demonstrated understanding of the complexities of public health programming in challenging operating environments.
Proven expertise and competence in facilitation and team-based collaborative learning approaches
Familiarity with implementation of structured learning and improvement approaches, e.g. USAID's Collaboration, Learning, and Adaptation framework, DFID's Adaptive Management approach, the Deming Cycle, continuous quality improvement, etc.
Highly organized; ability to multi-task, meet tight deadlines, and keep teams on track.
Clear and consistent communicator, able to translate complex programmatic information into user-friendly guidance for country teams and use-oriented knowledge products for external partners, including technical publications, webinars, abstracts, and tools.
What would get us excited?
Creative critical thinker. You understand and value the importance of creating respectful and collaborative spaces for teams to ideate, reflect, and think 'big'. You know how to ensure rigorous, evidence-based thinking is a part of this creative space, so that products are both ambitious and technically sound.
Collaborative spark. You know how to foster teams' enthusiasm and ability to work together to engage with learning and improve. You encourage team's desires to problem-solve, helping to apply global and local evidence as teams try new things, and advance toward shared goals for the projects and the platform. You cultivate vibrant exchanges where diverse perspectives enrich outcomes.
An agile executor. You know how to make the work of technical learning and knowledge management feel 'do-able' to busy teams. You understand how and when to empower colleagues to lead on learning efforts, and when it is important to carry the work yourself so as to enable high quality outputs without slowing teams' progress on other primary objectives.
A rigorous detective, and communicator. You are an experienced analyst and a thought leader. You know how to move from field observation to data capture, synthesis, and results, applying rubrics effectively to generate systematic findings from insights, design, prototyping, and implementation experience. You know how to take these findings and develop compelling technical knowledge products.
All interested and qualified candidates should send their comprehensive resume with a cover letter as ONE PDF/Word document to the e-mail addresse using the position title as the subject of the e-mail.
*Due to high volume of applications, only finalists will be contacted.
PSI is an Equal Opportunity Employer and encourages applications from qualified individuals regardless of actual or perceived race, religion, color, sex, age, national origin, disability, sexual orientation, marital status, personal appearance, matriculation, political affiliation, family status or responsibilities, gender identity or expression, pregnancy, childbirth, related medical conditions or breastfeeding, genetic information, amnesty, veteran, special disabled veteran or uniform service member status or employment status.
Population Services International


63 total views, 1 today
Apply for this Job